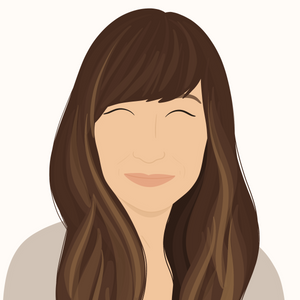 SHELLEY
ROYCE
shelley
Hello! I'm Shelley. I wear lots of hats; mom, wife, sister, friend, photographer, designer and ecologist. The sewing world is where I can bring all of these talents and passions together.
My love for modern and functional design can be seen in my never-ending remodel projects from whole-home renovation to travel-trailers makeovers, I never shy away from a redesign challenge.
When I'm not on the hunt for my next reno project I love to get back to my ecologist roots and spend time on the Oregon coast with my husband and our son, Gus (the "Gus" of Gus + Steel), and our two perpetually hilarious poodles. Together we camp, hike and get outside to enjoy nature as often as possible, but if I'm not outside you can probably find me with a hot cup of tea in my hand scrolling Pinterest for my next great project inspiration!
royce
Hey there! I'm Royce and I'm a big fan of functional art and design. That's what initially drew me into this amazing world of sewing and creating and it's why I'm never leaving.

I've been many things in my life; daughter, wife, ceramicist, barista, world traveler and business owner to name a few but the intersection of sewist and mom has been my favorite so far. I absolutely love sewing. It's my passion, my self-care, my love language and my dream job.
When I'm not in front of my machines I try to be outdoors coaching my youngest's soccer team, hiking with the doggo or traveling to destinations near and far with my teenage daughter. When we get the chance, we hop on a plane to see my oldest who has bravely moved across the country to pursue his passions. All-in-all, it's a pretty good life full of family, fun and fabrics!
Gus + Steel
Shelley and Royce, the creative team behind Gus + Steel have known each other their whole lives. As cousins growing up in Southern California they spent holidays and birthday pool parties together. And although they each grew up pursuing their own very unique lives they found new common ground with the births of their sons.
Both Shelley and Royce had explored their creative whims in business before, Shelley a part professional wedding photographer and Royce a paint-your-own ceramics studio owner, but seeing those sweet little newborn faces sparked a desire in each of them to swath those babies in warmth and love and what better way to do that than to sew them some sweet, comfy-cozy outfits.
Shelley loves the fusion of math, design and functionality that comes with drafting patterns.
Royce loves helping people discover their creative mind and guide them through the learning process.
Gus + Steel is an extension of our family and we invite you to become a part of it!